Summer Horse Camps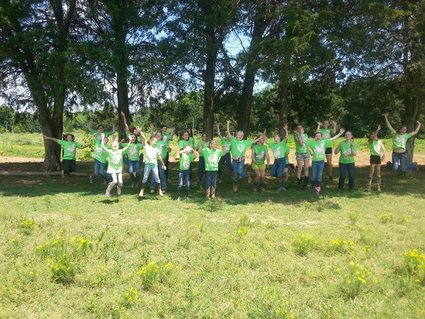 ​Need A Hand Horse Training offers fun and safe summer camps for youth ages 6-14 yrs old. Campers learn basic horsemanship skills, ride daily, and participate in horse related crafts and games.
​
2022 Everything Horses Camp registration!!
Welcome to the Need A Hand Horse Training Summer Camp!
Please fill out the online registration and upon submission you will be redirected to the payment page via paypal.
All Summer Camps are currently full. You may contact us for a waiting list.
​
---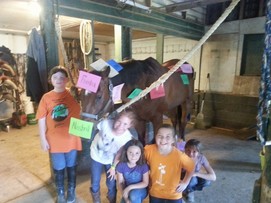 ​Everything Horses Camp
$300/session
​
Spring Break Session March 28th-April 1st 2022
​
Session 1 May 30 - June 3, 2022
​Session 2 June 6-June 10, 2022
Ages 6-14yrs
Camp Schedule
Drop off 8:00-8:30
Lunch 11:30-12:30
Pick up 2:30-3:00
Registration
non- refundable
deposit of $50 due at time of registration, remaining balance of $250 due the Monday prior to camp.
Due to our Riding lesson schedule late pickup will not be available for any camp sessions.
​
​This camp has been our biggest camp each year and always fills quickly!
​Campers will learn basic horsemanship and care while also learning about the different types of riding styles including Western, English, Jumping, Barrel Racing, and many more.
​Each day campers rotate through a series of educational stations that will teach them more about horses and the riding style they are learning that day. Campers ride in a group lesson setting and will ride mornings and afternoons. Education stations are all horse related and range from learning to determine a horses weigh, feeding a balanced diet to learning the parts of the horse and tack.
​We believe in teaching all aspects of horsemanship not just riding so campers will gain lots of hands on experience. Campers learn how to properly feed horses, clean stalls, care for their equipment, study anatomy, exercise physiology, and behavior. Our educated and CHA certified instructor make learning fun and easy to understand for all ages and riding levels.
​While education and safety are top goals we can't leave out the FUN! Campers will participate in horse themed games and crafts as well as the all time favorite WATER DAY!
On Friday of Camp week we end with a mock Horse Show for all our family and parents to watch and see how much our campers have learned all week.
Need A Hand Horse Training Lesson
Health Safety
Due to today's health awareness Need A Hand Horse Training has adopted the following health safety guidelines for their instructors, volunteers, students, and barn patrons. It is the responsibility of everyone to self-govern their own health. Patrons are encouraged to practice healthy habits such as but not limited to hand washing, physical distancing and limiting physical contact.
By participating in any events on the premises of Need A Hand Horse Training you are acknowledging the risks of interacting with others in a public setting. If an individual is sick or has been in contact with an individual that is sick, we ask that you do not attend barn activities for the recommended quarantine duration designated by your doctor or health professional.
Need A Hand staff, volunteers and patrons are not health professionals and will not give any medical recommendations or require pre exams prior to participation in any Need A Hand functions. Barn patrons are asked to self-regulate their own health or seek the guidance of a health professional should they feel ill or come into contact with someone who has become ill.
Need A Hand does not require the use of face coverings and while they may be worn while in the barn area face coverings
ARE NOT
allowed to be used while riding. Special requests may be granted in a private riding setting. This is for the safety of our riders. Seeing a student's face and being able to clearly understand them is crucial for our instructors to assist them in riding safely. These precautions pertain to any type of viral or contagious illness and is not limited to COVID-19.
Thank you for your continued support and following of our barn policies. If you have any concerns or questions, please contact Courtney via email or phone.
​
---
---
---
Equestrian Team/Rider Boot Camp
Date TBD Limit to 12 Riders
(campers must have previous riding experience and be able to walk trot and canter on an unfamiliar horse in a group setting)
​These camps will be an intensive learning environment. Need A Hand Intensive/Boot Camp is designed for the rider that is looking to improve their horsemanship skills and broaden their knowledge. We will learn groundwork techniques, horse behavior, nutrition, and spend lots of time in the saddle. Riders may ride both English or Western. Do not own a horse? NO PROBLEM! We have one just for you!

Each day will be broken into multiple training/riding sessions:
Morning Session:
Rider Workout- riders will learn exercises that will help them become stronger in the saddle and improve performance, these will be an intense physical workout
Classroom instruction: Riders will meet briefly prior to riding for a classroom instruction on riding theory and briefing on the lessons for the day
Riding Lesson: Morning riding lesson working on developing the riders and horse for improved communication and performance
LUNCH BREAK
Afternoon Session:
Rider Workout- Physical and Mental components working towards leadership skills, mental preparedness, and goal setting
Riding Session: Afternoon riding lesson working on developing the riders and horse for improved communication and performance

Riders will be assigned a horse for the week that they are responsible for caring for. Riders will have the opportunity to ride multiple horses to better their horsemanship skills.
​
High intensity, Lots of saddle time, lots of sweat!
---